7 Popular Lakes in Thane - the City of Lakes

05 June, 2023

4 mins read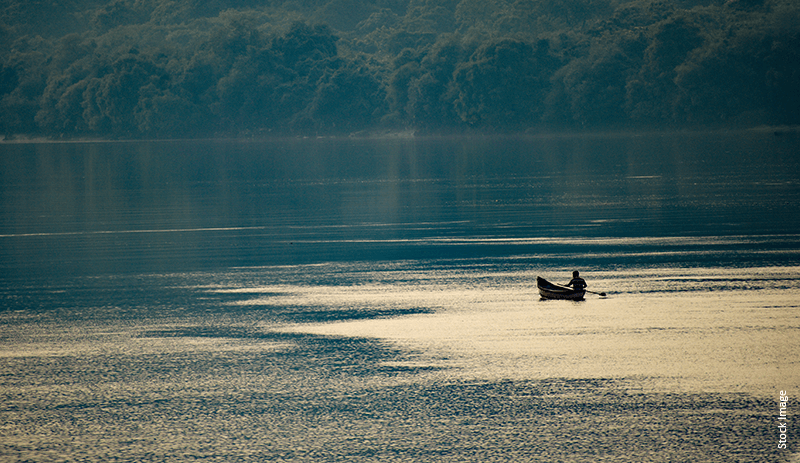 Thane, the City of Lakes, is surrounded by as many as 35 lakes. Along with bestowing natural beauty in the surroundings, these lakes also have historical, cultural, and geographical significance. For Thanekars, these lakes memorialise some beautiful moments spent in quiet solitude or with loved ones.
Let us look at the top 7 lakes in Thane and understand why they are some of the best places to visit in Thane.
The Popular Lakes in Thane
Masunda Lake

Masunda Lake or Talao Pali is one of the biggest and most popular tourist places in Thane. Located in the heart of the city, it attracts a sizeable crowd that enjoys boating, tasty street food, and tonga rides. It is circled by the Kopineshwar temple, St. John's Church, Gadkari Rangayatan, and the Jambli market. Additionally, the Mahadev Dhyan Mandir with a Hanuman Statue in the middle of the lake adds to its beauty.

Upvan Lake

Flanked by the Yeoor hills on one side, Upvan Lake is one of Thane's famous places for young couples in love. The serenity at this lake attracts the younger crowd wanting to spend some quality in peace.

Makhmali Lake

Despite being one of the smaller lakes in Thane, Makhmali Lake comes with its quaint charm and beauty. True to its name, it is a smooth water body that has a beautiful marriage hall on one side. At night, the glittering hall adds to the beauty of the lake.

Kachrali Lake

Located opposite the Thane Civic Headquarters, this restored lake in Thane is soothing and peaceful, especially in the evenings. Come here for a quiet time with your loved ones.

Siddheshwar Lake

A beautiful lake spread across almost 3 hectares, Siddheshwar Lake gets its name from the adjoining Siddheshwar Temple. Visitors come here after a peaceful time at the temple. Recently, a magnificent Lord Brahma statue was unearthed near the lake.

Brahmala Lake

Recently renovated, Brahmala Lake is one of the oldest lakes in Thane. Adorned with new light poles and a jogging track, this lake is perfect for fitness lovers and elderly citizens alike.

Jail Lake

Originally called Castle Lake, the proximity to Thane Jail has given this lake its peculiar name. Spread across almost 1.43 hectares, the lake was recently renovated, and a beautiful fence with some sitting areas has been added.
Other Popular Lakes in Thane
Hariyali Lake

one of the oldest lakes in Thane

Railadevi Lake

perfect for a calm and peaceful time alone

Ambe-Ghosale Lake

boating facilities and a jogging track

Revale Lake

recently renovated lake that supplied drinking water to Thane

Kharegaon Lake

Thane's picnic spot at the foothills of the Parsik Hills

Kolbad Lake

beautiful lake built over an erstwhile garbage dump
Own a Luxurious Home in Thane - the City of Lakes
If you are looking to buy a home in the beautiful city of Thane, check out luxurious residences at Piramal Vaikunth by Piramal Realty. With stunning views of the Yeoor Hills, Thane creek, and the cityscape, enjoy beautifully designed residences and the highest standards of living at Piramal Vaikunth.
Get in touch with us today to book a visit.
FAQs
Which city is known as the city of lakes?
Thane is called the city of lakes as it is surrounded by close to 35 beautiful and pristine lakes.
Is Thane a part of Mumbai?
Thane city is part of the larger district of Thane. It is also a part of the Mumbai Metropolitan Region.
Which rivers can be discovered in Thane?
The Ulhas and Vaitarna Rivers are the two main rivers that run through the district.
How many lakes are in Thane?
Thane, City of Lakes, is surrounded by up to 35 lakes. These lakes not only provide natural beauty to their surroundings, but they also have historical, cultural, and geographical value.
Which is the biggest lake in Thane?
Masunda Lake also known as Talao Pali, is one of the biggest lakes in Thane.
Disclaimer: This article is based on the information publicly available for general use. We do not claim any responsibility regarding the genuineness of the same. The information provided herein does not, and is not intended to, constitute legal advice; instead, it is for general informational purposes only. We expressly disclaim any liability, which may arise due to any decision taken by any person/s basis the article hereof. Readers should obtain separate advice with respect to any particular information provided herein.