Attractive Places to Visit Around Balkum, Thane

29 March, 2022

4 mins read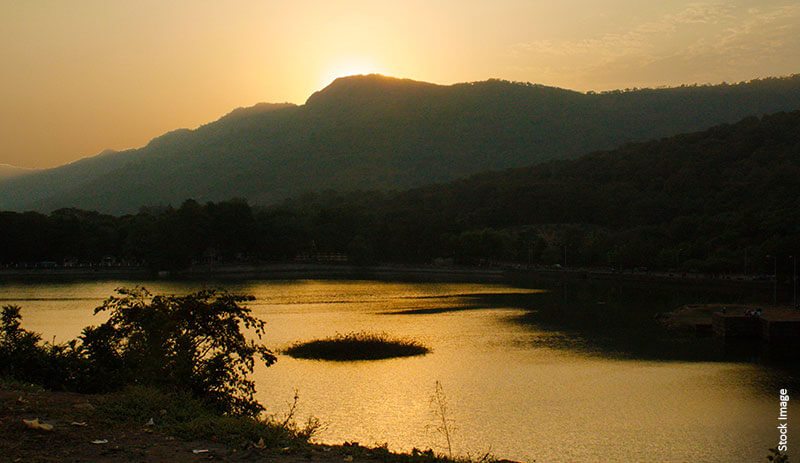 Thane is renowned as one of the cleanest parts of the Mumbai Metropolitan Region. With an abundance of lakes and gardens, the area has no dearth of natural beauty, green spaces, and clean air. This is one of the reasons behind Thane's ever-growing reputation as an excellent residential neighbourhood.  
If you wish to purchase a luxurious flat in Thane, Piramal Vaikunth by Piramal Realty is an excellent choice. With mesmerising views of the Thane Creek and the Yeeor Hills, Piramal Vaikunth is, as its name suggests, a home in the lap of the Gods. Featuring more than 40 per cent open spaces, Piramal Vaikunth offers 1 BHK, 1BHK + Study, 2 BHK, 2 BHK + Study and 3-BHK flats in Thane.
Here Are The Places You Must Visit Near Balkum, Thane!
Buying a house in Piramal Vaikunth will offer you easy access to some of the most attractive places in Balkum, Thane, some of which have been discussed below:
Upvan Lake

Celebrated as one of the oldest lakes in the region, Upvan Lake is an artificial lake that has the Yeoor Hills in the background. This lake is one of the most popular tourist spots in Thane and is frequently visited by locals as well. While at Upvan Lake, you can enjoy several leisurely activities, including boating and walking. At the centre of the lake lies a breathtaking statue of Lord Shiva, whilst the banks of the lake have a temple devoted to his son, Lord Ganesha. If you are in or around Thane, you must mark Upvan Lake on your itinerary.
Ovalekar Wadi Butterfly Garden

Ovalekar Wadi Butterfly Garden in Thane is home to 500 plus species of butterflies. Located in Thane's Ovale village, this mesmerising place has diverse plant life as well. If you are a nature enthusiast, then the Ovalekar Wadi Butterfly Garden is a must-visit place for you. Being just over 7 kilometres away from Thane, the garden is easily accessible from the city.
Mahuli Fort

Mahuli Fort was once a home inhabited By Lord Shivaji's father, Shahji. Now it is one of the most popular heritage sites of Maharashtra. The fort is located at the highest point in Thane and is ideal for hiking, rock climbing, and spending some time with nature. One of the main reasons why the fort is a popular tourist attraction is the Lord Shiva temple inside its premises. Mahuli Fort is around 50 kilometres away from Thane city.
Tikuji Ni Wadi

This renowned waterpark and resort attracts visitors from all over Mumbai and as a resident of Balkum, Thane, you are closer to experiencing a memorable getaway with your family here. Open to visitors between 9 AM to 6:30 PM, Tikuji Ni Wadi offers convenient packages that include arcade games, food, and other facilities. Spread over 20 acres of land, this is one of the best waterparks in Thane district where you can enjoy a whole day!

If you find peace in exploring green and natural spaces, there are a number of well-known spots such as the Sanjay Gandhi National Park, Elvis Butterfly Garden, Thane Creek Flamingo Sanctuary, Tansa Dam and more, where you can enjoy nature's beauty at its purest. Even though these places attract quite a lot of tourists from time to time, you can enjoy some peace and relax here on some days.

You can also entertain yourself by visiting Korum Mall, Viviana Mall, R-Mall, and others, which are full of attractive shopping stores, fancy eateries, and multiplexes.
To Sum It Up
Thane is blessed with natural beauty and relatively clean air. If you wish to make this neighbourhood your neighbourhood, you must check out Piramal Vaikunth. Designed keeping sustainable living in mind, this luxurious residential project features an indoor-outdoor architectural style and trees that have seen more than 100 revolutions of the earth past the sun.
If you are looking for an eco-friendly flat in Thane, then Piramal Vaikunth is where your search must stop. You can take an etour of the project now and book your home in Piramal Vaikunth.
Disclaimer: This article is based on the information publicly available for general use. We do not claim any responsibility regarding the genuineness of the same. The information provided herein does not, and is not intended to, constitute legal advice; instead, it is for general informational purposes only. We expressly disclaim any liability, which may arise due to any decision taken by any person/s basis the article hereof. Readers should obtain separate advice with respect to any particular information provided herein.