Property Investment in Mumbai: Thane Vs Mumbai

25 April, 2022

4 mins read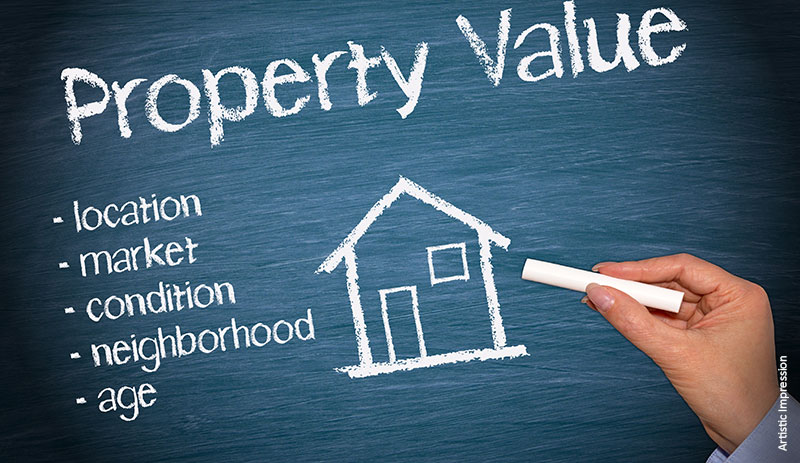 Well known as the financial capital of the nation, Mumbai, is a cosmopolis that is the dream home of millions of Indians. And Thane, being one of the best locations in the Mumbai Metropolitan Region to live in has been the centre of attention for quite a few years with many reputed residential projects coming up.
Of late, prices of properties in Thane have registered a substantial rise, as several residential projects are being developed there. Adorned with a dynamic social infrastructure, Thane is increasingly being considered as a viable choice for property investment. If you are looking to purchase a property in Thane, the well-designed Piramal Vaikunth is an excellent option.
Why You Should Invest in a Property in Thane?
It is Easy on the Wallet:

Buying a property in Thane can be much easier on your wallet in comparison with buying one in Mumbai. With the property prices in the latter being 30 to 40 per cent (on an average) higher than the former, a property in Thane is more affordable than one in Mumbai.

If you purchase a property in Thane now, you will be investing well in the future and quite wisely so. Real estate experts estimate that the prices of properties in the city have risen by up to 300 per cent since 2009, a significant surge considering the relatively new popularity of the area.
Connectivity and Infrastructure:

Thane is well-connected to the Western and Eastern suburbs of Mumbai through Ghodbunder Road, Jogeshwari-Vikhroli Link Road, Santa Cruz–Chembur Link Road as well as the Eastern Freeway.

The excellent railway connectivity from Thane to other parts of Mumbai and Navi Mumbai via the Central Line and Trans-Harbour Line, respectively, help reduce the commuting time. Moreover, with the progression of the Wadala to Thane Metro Line 4 project, Thane will also enjoy a metro-line connectivity to Mumbai, making travel much more convenient for the residents of Thane.
It has a Clean, Green, and Serene Neighbourhood:

Think of Mumbai's cleaner and greener version, and Thane fits the bill. With the presence of the lush Yeoor Hills, Thane has a relatively clean environment. Furthermore, the area is home to more than 30 lakes.

With the ever-growing emphasis on cleaner and less polluted neighbourhoods, Thane's stock in the Maharashtra real estate market is constantly on the rise. Therefore, you can live in a well-connected area without having to contend with the pollution levels and traffic of the city.
 It has a lower cost of living:

Not only does buying a property in Thane entail living in a clean and green neighbourhood, but it also means that you can save more on your cost of living. It is worth noting here that the average cost of living index for Mumbai is around 1.36 times that of the corresponding index for Thane.

Whether it is the prices of groceries, daily essentials, or the bills for utilities, Mumbai is costlier than Thane. Therefore, if you choose to buy a property in Thane, you will be able to save a significant amount in terms of monthly bills.
Some More Reasons to Choose Thane as Your New Address
There is no dearth of commercial hubs in Thane with some of the biggest firms in the IT sector setting up shop in the area. This includes TCS, Voltas Ltd, and Bayer Ltd.
Additionally, the region is home to several prestigious educational institutions and centres of medical excellence, including the Bedekar Institute of Management, the Rustomjee Cambridge International School, and Hiranandani Hospital.
Adorned with malls and cafés aplenty, Thane is often hailed as a contemporary neighbourhood with the confluence of various cultures. Moreover, the district has thriving economic activity, supporting its consistent rise as a coveted residential and commercial destination.
One of the main reasons real estate in Mumbai is highly valued is the city's reputation as a commercial and economic hub. By investing in a property in Thane, you can live in a similar neighbourhood, albeit at a much lower price. Furthermore, the infrastructure development in the area is projected to grow by leaps and bounds in the next five years.
Final Words
The purchase of a property in Thane is a prudent decision, and there is no better alternative than Piramal Vaikunth. With thoughtfully designed apartments that are sustainable homes, Piramal Vaikunth could not only be your dream home but also your way of contributing to environmental protection.
The project has stunning views of the Yeoor Hills and the Thane Creek, allowing you to have a secluded nook for a home, away from the hustle and noise of city life. With state-of-the-art amenities such as an amphitheatre, jogging track, squash court, yoga and meditation terrace, and an ATM, Piramal Vaikunth is a brilliant choice you should want to purchase a property in Thane.
Disclaimer - This article is based on the information publicly available for general use. We do not claim any responsibility regarding the genuineness of the same. The information provided herein does not, and is not intended to, constitute legal advice; instead, it is for general informational purposes only. We expressly disclaim any liability, which may arise due to any decision taken by any person/s basis the article hereof. Readers should obtain separate advice with respect to any particular information provided herein.