Yeoor Hills Thane | Must Visit Place in Thane

28 March, 2023

4 mins read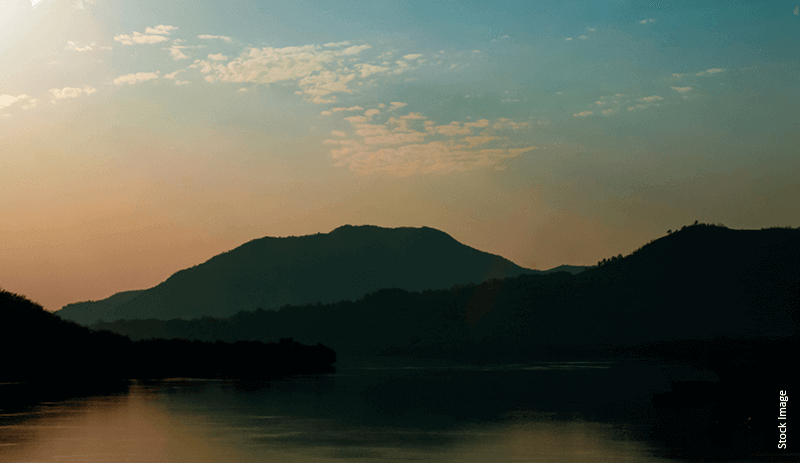 Thane city, a modern suburb with a bustling population, glittering malls, and premium residences, offers some of the best spaces in the heart of nature for a quick getaway from the busy city life. One such serene and verdant place in Thane that is popular amongst Thanekars and Mumbaikars alike is Yeoor Hills.
Yeoor Hills, Thane
Yeoor Hills in Thane are an oasis of greenery, fresh air, flora and fauna, and natural beauty in the heart of the city. It is the Thane-side extension of Sanjay Gandhi National Park. Located in Upvan, Thane, this place is famous as an ideal picnic, trekking, birdwatching, and cycling spot. A lot of schools from the surrounding areas arrange nature trips to Yeoor Hills for the students.
Yeoor Hills in Thane are famous for their zig-zag roads, adventurous slopes, and amazing jogging, trekking, and cycling trails. As more than 80% of the Yeoor land is conserved by the Forest Department, it is filled to the brim with a wide range of trees, birds, mammals, butterflies, reptiles, and insects. You can spot pythons, leopards, bamboo pit vipers, cobras, and multiple other wildlife species.
Things to Do and Places to Visit in Yeoor Hills
Local residents prefer walking, jogging, and cycling here in the early morning. Early hours are also famous with birdwatchers and trekking enthusiasts. Multiple trekking groups and nature trail organisers organise camping and group Yeoor trek activities. You can also discover the various caves, streams, and waterfalls in the jungles of Yeoor.
Most trekkers enter via the Tikuji-ni-wadi-Manpada gate and trek up the plateau (it takes 20 minutes for experienced hikers and around an hour for others). After resting there to catch their breaths and take in the stunning views, trekkers then climb down the plateau and get out from the other side of the Sanjay Gandhi National Park. You can even come back the same route if you wish to exit from the gate you came in through.
Among the fauna, if you are a tree-spotting enthusiast, you can enjoy a Yeoor trek to discover the spread of Black Currant, Red Pine, Mango, Amla, Tamarind, Jackfruit, and some other rare varieties of trees and plant life.
You can also set up a camp or stop for a quick picnic near Upvan Lake in Yeoor Hills. However, make sure you do not litter and keep the natural surroundings clean and tidy.
One more place to visit in Yeoor hills for nature enthusiasts is the TMC Biodiversity Park. It is located inside the Sanjay Gandhi National Park and is a stunning natural location with a wide variety of plants, trees, birds, butterflies, and greenery.
Once you are done sightseeing, you can rest and enjoy a scrumptious meal or some quick, delicious snacks at any of the multiple restaurants and fast-food joints surrounding Yeoor Hills, Thane.
Most importantly, when on your Yeoor trek, be mindful of the surroundings. Do not leave behind any trash. Refrain from defiling trees and plants with carvings and graffiti. If you are carrying food items, make sure to carry a garbage bag with you to collect all the leftovers and empty packets.
FAQs
How to reach Yeoor Hills from Thane Station?
Thane railway station, which falls on the central line of the Mumbai Suburban Railway, is approximately 10 kilometres from Yeoor Hills.
There are two gates to enter Yeoor Hills:
Through Upvan Lake on Pokhran Road near Pawar Nagar:

From Thane station, take a "Patlipada" bus, which takes you to the last village at the top of Yeoor Hill. Alternatively, you can take a Pawar Nagar bus, alight at Gandhi Nagar, and trek to Yeoor Hills. If you stay in Mulund, you can take BEST bus number 110, which directly takes you to the Yeoor Hills entrance.

Through the Tikuji-ni-wadi side near Hill Garden (around 5-10 minutes from the 1st gate):

From Thane station, catch Upvan bus number 10, which will take you to Upvan Lake. You can also take the Yeoor bus number 10.
What is the best time to visit Yeoor Hills?
Yeoor Hills is beautiful and can be visited at any time during the year. Summers are a popular time to visit this place as the green canopy provides a much-needed respite from the hot and humid summers. Alternatively, if you wish to witness the soothing and lush greenery, refreshed and cleansed by the rains, do pay a visit to Yeoor Hills during the monsoon season.
What is Yeoor Hills, Thane entry fees?
The Yeoor Hill entry fee is Rs. 58 for adults and Rs. 31 for kids.
Is Yeoor Hill waterfall open to the public?
Yes, the Yeoor waterfall is accessible to the general public. To get to Yeoor Hills waterfall, you must first cross a wide river called Bhendi Nala.
Disclaimer - This article is based on the information publicly available for general use. We do not claim any responsibility regarding the genuineness of the same. The information provided herein does not, and is not intended to, constitute legal advice to invest in real estate or buy or sale property using, it is for general informational purposes only. We expressly disclaim any liability, which may arise due to any decision taken by any person/s basis the article hereof. Readers should obtain separate advice with respect to any particular information provided herein.