Owning a Home in Thane: Ready-to-Move or Under-Construction or Constructing Your Own House

08 March, 2022

4 mins read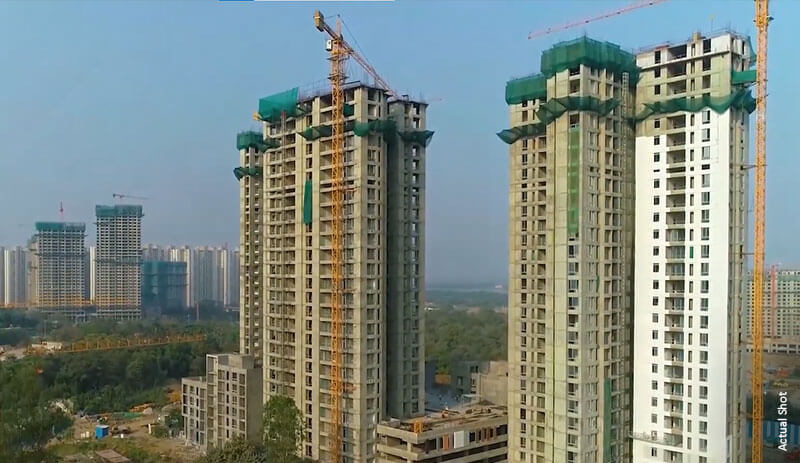 Thane is no longer considered to be the secondary choice for those looking to buy a new home in Mumbai. It is now one of the most desired areas in the real estate market of the Mumbai Metropolitan Region. Thane is recognised as a town thriving with commercial and social activity and witnessing massive residential expansion.
The affordable costs of a flat in Thane, the picturesque localities, and the clean unpolluted air are some factors attracting more and more people to build a house or buy a flat in Thane. If you have your sights set on owning a flat in Thane but aren't too sure whether you should opt for a ready-to-move-in flat or one under construction, or construct your own home, read on to find out their pros and cons.
Risk of errors and loss
In a ready-to-move-in flat, you get what you see. As the flat is already ready and complete, there is no risk of disappointment.
In under-construction apartments, there may always be a small chance of not being able to get the pre-determined premise layout and amenities as offered initially. However, there are plus points of under-construction flats that include facilities like free parking space, access to apartment complex gyms, gold coins, and the like, at a lower price than ready-to-move-in flats. Moreover, the choice of inventory in under-construction apartments is greater and the purchasing and payment process is easier when compared to ready-to-move-in apartments.
Affordability and returns
Sometimes, ready-to-move-in houses may be more expensive than under-construction ones. You can save between 10% to 30% on houses under construction due to the waiting period involved. Even the investment in capital gains is higher on under-construction homes.
But that said, there can be too much burden on your shoulders if you are already paying rent. Paying rent and then having to pay the under-construction flat's monthly instalments can exhaust your finances. In ready-to-move flats, the returns earned are instant as you have the freedom to either rent the flat out or move in yourself.
With constructing your home, the entire process is a costly affair. Building your own home can take a good two to three years and require continuous funding and unexpected expenses towards materials and labour.
Tax benefits
With regards to the tax aspect, ready-to-move-in flats have higher tax benefits. For instance, you claim up to ₹2,00,000 as returns for the income paid towards home loan interest repayment and up to ₹1,50,000 for principal repayment.
In under-construction properties, you have to pay a 5% tax amount on the purchase of a property after the GST implementation. Moreover, you lose out on any other tax benefits till the house is ready. You can claim the interest deduction later in 5 equal instalments; however, that is applicable only if the property construction is completed within 5 years from the loan date. Principal deductions are only available after the completion of construction.
Conclusion
In the end, everything depends on your financial situation & requirement. If you have sufficient funds, you can go for a ready-to-move-in flat in Thane or get started on your dream construction. If you have a shortage of funds and don't mind waiting for a while to get the maximum returns on your purchase, you can go for a flat under construction in reputable and RERA-approved residential spaces in Thane.
Disclaimer – This article is based on the information publicly available for general use. We do not claim any responsibility regarding the genuineness of the same. The information provided herein does not, and is not intended to, constitute legal advice; instead, it is for general informational purposes only. We expressly disclaim any liability, which may arise due to any decision taken by any person/s basis the article hereof. Readers should obtain separate advice with respect to any particular information provided herein.