5 Best Shopping Malls in Thane

28 March, 2023

4 mins read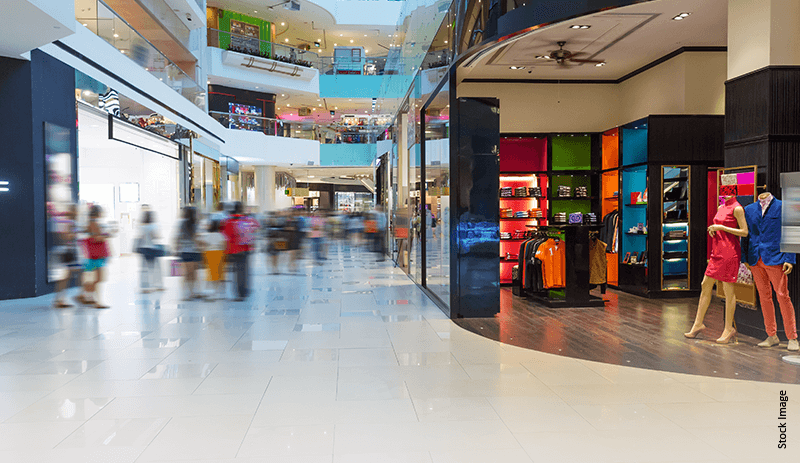 Shopping malls in Thane are the perfect places for a fun getaway with friends and family - be it for some retail therapy, catching the latest movies, gorging on some delicious food or just roaming around and catching up.
Best Malls in Thane For Shopping
Viviana Mall, Thane

Viviana Mall in Thane is one of India's biggest shopping malls and houses some popular international brands, budget-friendly shopping and dining options, a sprawling multiplex, and so on. It is highly accessible to residents in and around Thane due to its convenient location on the Eastern Expressway. Viviana Mall, Thane, is visually impaired-friendly and eco-friendly, as a major section of the mall is powered by solar electricity. The mall also has an XRCVC-Viviana Extension, a dedicated resource centre for the visually impaired.

Korum Mall, Thane

Korum Mall in Thane is one of the most popular and beloved malls in Thane. The shopping section is filled with high-end as well as budget shopping brands, making it ideal for one and all. The mall also hosts a variety of events throughout the year. With over 130 brands and some amazing eateries, Korum Mall offers a perfect mix of delicious food, great shopping and amazing entertainment.

R Mall, Thane

One of the newest malls in Thane, R Mall perfectly balances fine dining and a massive food court, an amazing movie experience at the sprawling multiplex, domestic and international brands for a wide choice in shopping, and a children's gaming zone for an immersive experience. R Mall in Thane also has a Snow World where kids and adults can splash around in the snow and an escape room-themed Escapology for some adventures!

The Walk Mall, Thane

The Walk, Thane, has truly redefined shopping for Thanekars by effortlessly combining the charm of street-style shopping with the allure of high-end brands. The European Style theme and the stylish ambience attract crowds from not just the Thane City but the surrounding suburbs as well. With stylish shopping, beautiful cafes, delicious food and regularly hosted cultural activities, The Walk is a crowd-pleaser!

Lodha Boulevard, Thane

A premium shopping destination with splendid landscape and attractive amenities, The Boulevard in Thane offers an accessible location, a wide range of shops, beautiful shopping outlets, and excellent dining options.
Some Other Popular Malls in Thane
Lake City Mall, Thane:

A 20-minute drive from Thane railway station, this mall is perfect for quick shopping or food pit-stop at its limited outlets.

High Street Mall, Thane:

A 5-minute drive from the Thane station, this mall is a great option if you want to catch a quick movie.

Hypercity Mall, Thane:

This mall in Kasarvadavali, Thane West, is a popular one-stop shop for grocery shopping.

Eternity Mall, Thane:

This is a popular multiplex in the Teen Haath Naka area of Thane.
Own a Luxurious Apartment in Thane City
The amazing connectivity, excellent support infrastructure, good hospitals, premier educational institutions and excellent shopping destinations make Thane a prime residential address.
Piramal Realty offers luxurious residential space in Thane with Piramal Vaikunth. Enjoy stunning views of the Yeoor Hills and the Thane Creek, thoughtfully designed spacious homes and best-in-class amenities.
FAQs
Where is Viviana Mall located?

Viviana Mall, Thane, is located on the Eastern Express Highway in Thane West.

What are the timings for the malls in Thane?

Malls in Thane generally open around 11:00 AM and close by 10:00 - 10:30 PM. The multiplex sections are open as per the show timings.

What is the best shopping mall in Thane?

There are numerous malls in Thane, of which Viviana Mall and Korum are stated as the best and most popular malls.

Which mall is near Thane Station?

R Mall, Viviana Mall, and Korum Mall are three malls near Thane Station.

Which is the biggest mall in Thane?

Viviana Mall is considered the biggest and best mall in Thane.
Disclaimer: This article is based on the information publicly available for general use. We do not claim any responsibility regarding the genuineness of the same. The information provided herein does not, and is not intended to, constitute legal advice; instead, it is for general informational purposes only. We expressly disclaim any liability, which may arise due to any decision taken by any person/s basis the article hereof. Readers should obtain separate advice with respect to any particular information provided herein.