Home Loan Tips for First-Time Home Buyers

17 April, 2023

4 mins read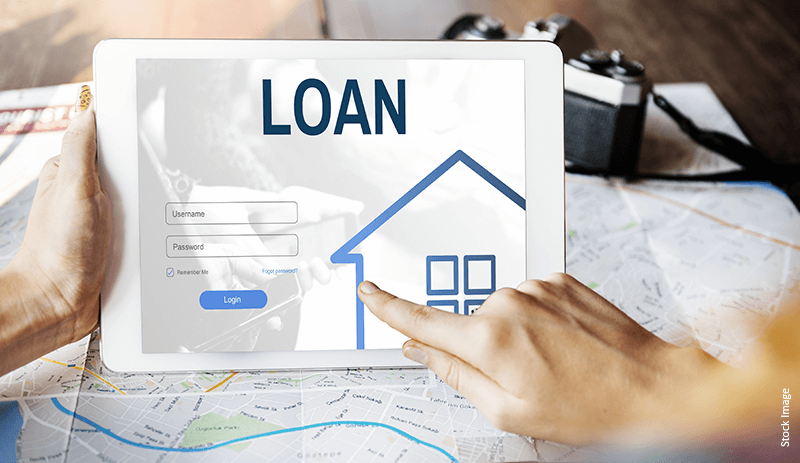 Purchasing a house for the first time is a milestone. It allows one to live in a space that is their own. And achieving this milestone has become much easier with home loans. One can reach out to a lender for the funds needed to purchase the house and repay the borrowed amount over the tenure. However, banks and financial lenders can reject a home loan application because of the slightest errors. Therefore, one must be careful when applying for a home loan, especially the first-time buyers. The following home loan tips for first-time buyers ensure a smooth home-buying experience.
Evaluate the financial health.

The first step before buying a home is finding the dream home through property listings. While this is essential, it is advisable first to take stock of one's financial standing. One must apply for a home loan only when one is sure of one's capability to repay the borrowed amount. An essential home loan repayment tip is to know how much money can be spared for equated monthly instalments (EMIs). Thus, spend time assessing available savings and the average monthly income. With all these criteria in mind, one can select a property that fits one's budget and apply for a loan amount accordingly.

Research the market

When selecting a home loan, one must consider the interest rates. The interest rate the housing finance company or bank charges will determine EMI payments. Thus, before picking a home loan or mortgage loan, it is a good idea to look at all available options. One must compare the interest rates different lenders offer to find the most suitable one. First-time home buyers can enjoy home loan tax benefits on the principal amount of the loan and additional tax benefits on the repayment of loan interest. Another factor one must compare is the EMI amount. A home loan EMI calculator can help determine the amount due each month across different interest rates, tenures, and other terms. One can narrow down the loan amount and interest rate that fits best with one's finances.

Check the CIBIL credit score.

The CIBIL score is vital in the process of loan application approval. One can track their CIBIL score by using a form on the credit agency's official website. A credit score over 700 is essential to secure a favourable interest rate and get the loan approved quickly. If the credit score is low, it can result in the rejection of the home loan application. Maintaining a good credit score is one of the essential tips to close a home loan faster. Remember to pay bills on or before due dates and not default on other credit card or loan payments to maintain a positive credit report.

Collect all the required documents.

Arranging the necessary documents is the first step in every home loan guide. If all the documents are collected ahead of time, it will fasten the processing of a loan application. One needs documents like identity proof, age proof, and address proof, along with income and property documents.

Apply for the Pradhan Mantri Awas Yojana (PMAY).

As a first-time homebuyer, one can benefit from the Credit Linked Subsidy Scheme (CLSS) credible lending institutions offer on a home loan. The scheme offers relief on interest rates. Interestingly, these home loan benefits are available to first-time homebuyers only. The PMAY has been addressing the shortage of urban housing for all since its inception in 2015. Apart from that, its Global Housing Technology Challenge - India (GHTC-India) initiative seeks to consolidate innovative construction technologies to create disaster-resilient and sustainable homes. The scheme also provides digital support through CLSS Awas Portal (CLAP) which is part of the PMAY(U) mobile App and UMANG platform.

Co-borrow with a spouse

Female borrowers are often offered loans at the lowest interest rates. Thus, an essential home loan tip for first-time homebuyers is to co-borrow with the spouse and avail of the lowest interest rate. The option rationalises one's cost of taking a home loan because of multiple factors like special concessions on rates for women borrowers, the facility to claim home loan tax benefits by each joint applicant, and the ability to increase the eligibility for a loan amount with a co-applicant.

Select the home loan tenure wisely.

A longer tenure might give temporary relief because of the lower EMI. But, eventually, one will have to pay a higher interest. Therefore, it is best to select a loan tenure that is relatively shorter with an EMI one can pay comfortably.
Conclusion
Buying a home, especially in a metropolitan area or Tier-1 city, is no less than a dream. A home loan helps one fulfil their dream of owning a home. Piramal Realty offers luxurious residential properties at several prime locations across. Likewise, Piramal Vaikunth is featuring a limited period offer on its 2BHK, 2.5 BHK, and 3 BHK contemporary residences until March 31, 2023.
Disclaimer- This article is based on the information publicly available for general use as well as reference links mentioned herein. We do not claim any responsibility regarding the genuineness of the same. The information provided herein does not, and is not intended to, constitute legal advice; instead, it is for general informational purposes only. We expressly disclaim any liability, which may arise due to any decision taken by any person/s basis the article hereof. Readers should obtain separate advice with respect to any particular information provided herein.
Sources :