Piramal Vaikunth, Thane - First Set of Homes Delivered

20 July, 2023

4 mins read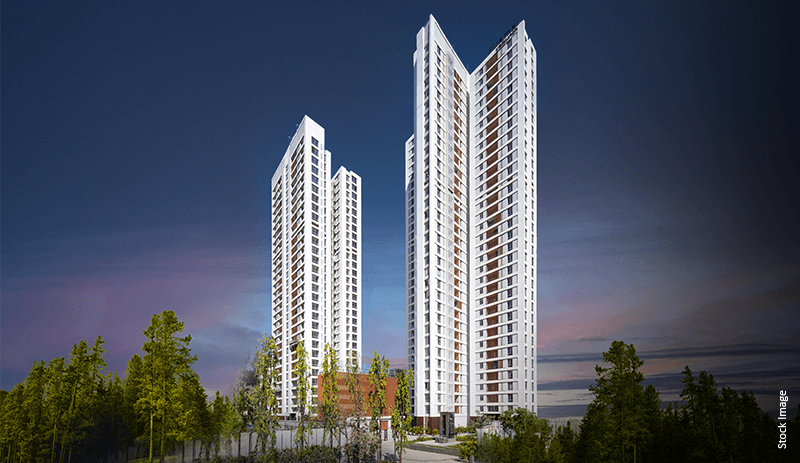 Piramal Realty has obtained an Occupancy Certificate for Cluster 1 of its Integrated Township, Piramal Vaikunth, in Balkum, Thane. This accomplishment is significant for the organization because it marks Piramal Realty's first handover of its Residential Development. The transfer of ownership of over 250 apartments has been completed in March'23. Cluster 1 of Piramal Vaikunth is a 32-acre integrated township with three 28+ story towers. Its residents will have exclusive access to amenities such as a Party Hall, Gymnasium, Library, Swimming Pool, and Gaming Zone. The location of Piramal Vaikunth is another major highlight. It is situated just minutes away from malls, schools, hospitals, and other necessary facilities. With excellent connectivity to Mumbai, Piramal Vaikunth by Piramal Realty is the perfect option for those looking to invest in a property in Thane.
Amenities of Piramal Vaikunth
When asked about the details of the project, and how the homeowners have been reacting to the event, Gaurav Sawhney, CEO of Piramal Realty had some interesting details to share. "The completion of Cluster 1 is indeed an achievement for us, and we had always looked forward to letting our customers experience the #ThePiramalLife! We have made sure that the modern amenities and facilities easily integrate with sustainable, holistic, productive, and healthy living! We give importance to community living, and that's the reason we have emphasized creating biophilia-inspired designs."
He also went on to say, "Piramal Vaikunth has specialized open spaces that account for up to 40% of the total area, with amenities spanning over 60,000 sq.ft and designed to fit a modern lifestyle. Residents will have access to amenities such as a cafeteria, guest suites, banquet hall, creche, 1.5km cycling track, amphitheater seating, 1.6km jogging route, squash court, mini cricket ground, yoga and meditation terrace, and a multipurpose court. Piramal Vaiknuth has collaborated with industry titans such as HOK Chicago (Master Planner), DSP (Design Architect), Buro Happold (MEP + Structural Consultant), and Lerch Bates (Vertical Transportation) to set a new standard for elevated living."
What Happened During Piramal Vaikunth's First Set of Home Ownership Transfer?
Piramal Vaikunth provided a first-rate customer experience with a magnificent welcome during its first round of house ownership transfers. The residents received a welcome package that comprised a welcome card and a macaron box after being picked up from their old residences in a Mercedes SUV or E class. While travelling, a video teaser of the properties was played for them, and as they arrived at the Piramal Vaikunth premises, they were greeted with thal, garland, bouquets, and tikas.
The occupants were given a tour of the amenities relevant to each cluster when the paperwork was finished. All the families found the carnival area to be particularly interesting. It had a separate children's area with activities like giant Jenga and miniature golf. The family were then brought to their apartments, where the pundits performed the pooja to make the families' possession of a new home auspicious.
Every step of the possession journey was carefully designed to give the clients a unique experience. Additionally, each step was captured on camera so that the families may appreciate the memories forever.
About Piramal Realty
Piramal Realty was founded in 2012 and is the real estate wing of Piramal Group. It is one of the leading developers in India, operating across 17 mn sq.ft of commercial as well as residential land, in Mumbai, and also in adjacent areas. The company even attracted $235 million as investments for a minority stake in Piramal Realty.
When it comes to amalgamating innovation with quality design, safety, and sustainable living, there's nothing more appropriate than Piramal Realty. It is perhaps the best when we refer to authentic and unique real estate projects. Apart from being modern and contemporary, Piramal Realty aims at celebrating Nature, luxury, ventilation, light, space, community living, art, and culture.
About Piramal Group
Piramal Group happens to be a huge business conglomerate with organizations in financial services, pharma, and real estate. With offices in over 30 locations along with a strong brand presence across 100 markets, Piramal Group is definitely the torchbearer of India's economic group. The group operates with over 10000 people worldwide belonging to 21 different nationalities.
Under the promising leadership of Mr. Ajay Piramal, the company aims at achieving inorganic as well as organic growth. Based on the motto of 'Doing well and doing Good,' the company keeps on adding value for its stakeholders and the community. Mr. Ajay Piramal is a business stalwart, who has strong business ethics along with the urge to innovate changes for the community and country as a whole.
Disclaimer- This article is based on the information publicly available for general use as well as reference links mentioned herein. We do not claim any responsibility regarding the genuineness of the same. The information provided herein does not, and is not intended to, constitute legal advice; instead, it is for general informational purposes only. We expressly disclaim /disown any liability, which may arise due to any decision taken by any person/s basis the article hereof. Readers should obtain separate advice with respect to any particular information provided herein.