Top 9 Schools in Thane

15 September, 2022

4 mins read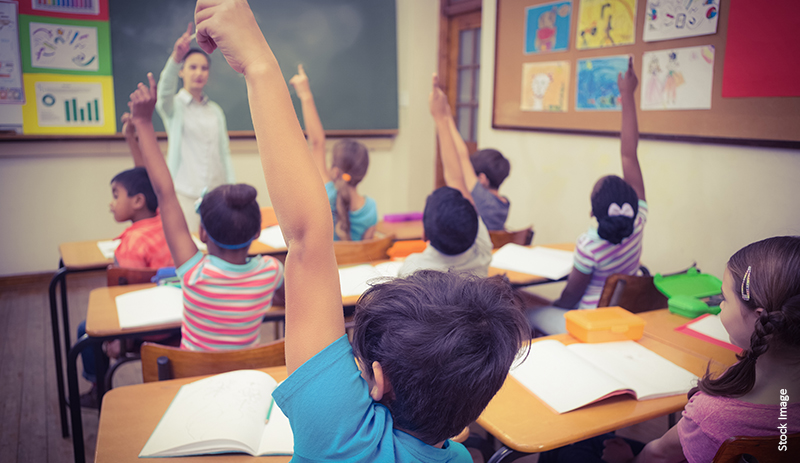 Every parent wants their child to study in a school that can give them the best education and focus on their all-around development. After all, a child spends the most crucial years of their life in schooling. As a result, selecting the right educational institute for your child becomes essential. In this article, we have compiled a list of the best schools in Thane that offer a holistic environment for the child's overall development.
List of Best Schools in Thane
Smt. Sulochanadevi Singhania School

The school was established in 1968 by Gopalakrishna Singhania as a tribute to his wife, Sulochanadevi. The curriculum includes subjects like Mathematics, Languages, Science, History, and Geography. Students can opt for electives like Air Wing, Scouts, Guides, and NCC. The school is affiliated with the Council for the Indian School Certificate Examinations (CISCE).

Billabong High International School

The Billabong High International School is one of the top schools in Thane. This renowned CBSE school was established in 2006 by Goenka Global Education, under the guidance of the Citizens Welfare Association (CWA). The school curriculum and the education system here redefine learning and encourage the children to be independent while fostering a culture of excellence.

AK Joshi English Medium School

The school is a part of the Vidya Prasarak Mandal group of schools. It is a renowned educational institute offering excellent academics and co-curricular facilities for children. The school is accredited by the Maharashtra State Board of Secondary and Higher Secondary Education. Its facilities include fully-equipped computer, science, and mathematics laboratories. For sports, the school provides playing areas for football, tennis, cricket, badminton, and more.

Orchids International School

Orchids International is a chain of international schools in Thane. Until Grade five, the school adopts a combination of ICSE, IGSCE, and CBSE boards. In standard sixth and seventh, the school provides children with the best practices of national and international curricula. For the next grades, the school follows the CBSE curriculum.

Universal High School

This ICSE and ISC-affiliated school in Thane is not only well-known for its quality education but also for its extra-curricular activities and child-centric teaching methods. This educational institution has won different accreditations and awards through the years and also hosts numerous educational events for students and teachers.

DAV Public School

Dayanand Anglo Vedic Public School was started in 1995. It offers schooling from Nursery to 10th standard. It has affiliations with CBSE and follows the curriculum prescribed by the board. The six main subjects taught at the school include English, Social Science, Science, Math, and Second Language. The other subjects offered include General Knowledge, Art Education, Computer, and Dharma Shiksha.

Hiranandani Foundation School

Hiranandani Foundation School was founded in 1999. It has grown to become one of the finest co-educational ICSE schools in Thane. The school's curriculum focuses on the development of the students to make them understanding and responsible citizens of the nation.

CP Goenka International School

The international school follows the curriculum prescribed by the University of Cambridge International Examination, UK. The classrooms are spacious and air-conditioned and the teachers use modern-day teaching methods to help the students learn better.

St. John's Baptist High School and Junior College

Founded as a primary school in 1905, St. Johns Baptist High School and Junior College is a Christian institution. The school's curriculum blends academics, co-curricular, and extra-curricular activities, focusing on children's all-around development.
Conclusion
There are many reputed schools in Thane offering quality education to students. Piramal Realty's luxury real-estate property Piramal Vaikunth is close to most of the top schools in Thane. With a home at Piramal Vaikunth, you can enjoy a fulfilling sense of community living amidst state-of-the-art amenities while your children can receive the best education at any of these schools.
Frequently asked questions
What is the age limit for admission to a CBSE school in Thane?

As per CBSE board rules, the minimum and maximum age for a child to get admission in class 1 are 5 and 7 years, respectively.

What is the curriculum offered at Kendriya Vidyalaya, Thane?

Kendriya Vidyalaya in Thane is a Senior Secondary School. It offers education from Grades XI-XII. It is affiliated with the Central Board of Secondary Education (CBSE). The school was set up in 1981. It is a part of Kendriya Vidyalaya Sanghathan, and the Minister of Human Resource Development is the chairperson of the Sangathan.
Disclaimer: This article is based on the information publicly available for general use. We do not claim any responsibility regarding the genuineness of the same. The information provided herein does not, and is not intended to, constitute legal advice; instead, it is for general informational purposes only. We expressly disclaim any liability, which may arise due to any decision taken by any person/s basis the article hereof. Readers should obtain separate advice with respect to any particular information provided herein.