A Beautiful New Property for You in Thane

27 August, 2021

4 mins read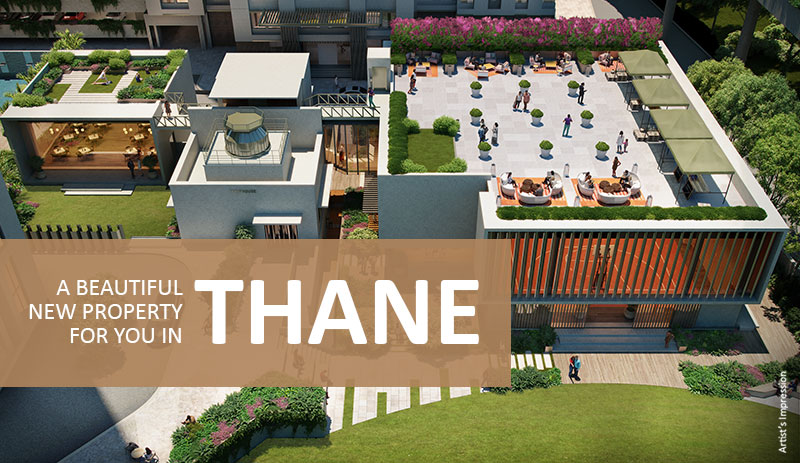 Thane, the city of lakes, is one of the best localities close to Mumbai. This metropolitan area offers some of the best residential properties in Maharashtra. And one of the best ones out of these is Piramal Vaikunth.
If you are thinking of buying a new property in Thane, Piramal Vaikunth with world-class amenities and services can be your perfect home.
Luxurious ecosystem:

Spread across 32 acres, Piramal Vaikunth has up to 40% of open spaces. The low-density project not only lets you enjoy the convenience of the city life but also the peaceful greenery within the residential complex, away from the crowd, traffic noise, and the pollution discomfort. The amenities/facilities take up to 60,000 sq. ft., loaded with all the facilities needed for you to relax, rejuvenate and spend more quality time with your family and friends. You can also connect with your spiritual side and inner peace at the ISKCON Temple Complex, which will be within the project premises.

Beautiful and functional homes*:

The homes at Piramal Vaikunth have plush interiors with airy rooms and enough ventilation. You can choose between 2, 2.5 and 3 BHK homes. There are 3 to 4 apartments on each floor with select apartments having no shared walls. The floor-to-floor height of each apartment is 3.2 meters, and the windows are double glazed to minimize noise and heat.

A wide range of amenities to choose from:

Everyone looks forward to an evening of peace and relaxation after a long day at work and what better place to rewind than your own home at Piramal Vaikunth? You can indulge in some stress relieving indoor activities at the squash court and multipurpose court. And for those who love being outdoors can choose from a mini cricket ground, a jogging route, a cycling track, a yoga and meditation terrace, etc. The property also offers other useful amenities like a convenience store, banquet hall, crèche, cafeteria, doctor's room, amphitheater, multi-activity terrace, gymnasium, indoor games room, toddlers play arena, and much more.

Sustainability and green living:

Sustainability is the need of the hour, and Piramal Vaikunth incorporates this in every cluster with green and sustainable designs. This property in Thane uses rainwater harvesting to optimize water usage and reduce wastage. The complex has solar lighting in common landscaped areas that lowers electricity consumption and ensures energy efficiency#.

Not just this, the property has a sewage treatment plant that uses treated water for landscape gardening and flushing. In addition to this, there is a dedicated environment management facilities team to implement, manage, and overlook sustainable practices in the community.

Great place for families:

Piramal Vaikunth is located at the heart of infrastructure development in Thane. For any emergencies, there are three hospitals located within 3-4 kilometers. To fulfill your shopping or entertainment needs, you have three malls strategically located within 3 kilometers.

There are over 60 schools and colleges in the vicinity of the project, which makes it an ideal choice for families with children. Such a location advantage would not only be convenient for daily commute but also allow children enough time to pursue other extra-curricular interests which are equally important for their development.

Proximity to everything beautiful and fun:

A house at Piramal Vaikunth keeps you close to nature and offers several recreational retreats in the vicinity to choose from. With more than 35 lakes and waterfalls, 2 botanical gardens, and 3 waterparks, you can enjoy every moment of your life here.

Closely connected:

The residential complex is strategically located away from the hustle of the city and yet is well-connected with major commercial and retail hubs. Piramal Vaikunth is situated 2 minutes away from the proposed Balkum Metro Station, 10 minutes from the Eastern Express Highway, and 20 minutes from the Thane Station.
To sum it up
You can enjoy all these amenities and comforts, along with a beautiful house at Piramal Vaikunth Thane. Every home is exquisitely crafted to cater to the new-age, modern needs of today. So, go ahead and book a home at Piramal Vaikunth now.
*Applicable for cluster 1
#About 30% lights use solar energy
Disclaimer: The entire blog talks about entire Vaikunth development. And all the amenities/facilities specified shall be shared by all clusters/towers within the development and is not specific to any tower / cluster