Creating Memories with Piramal Realty's Luxury Homes in Mumbai

10 January, 2022

10 mins read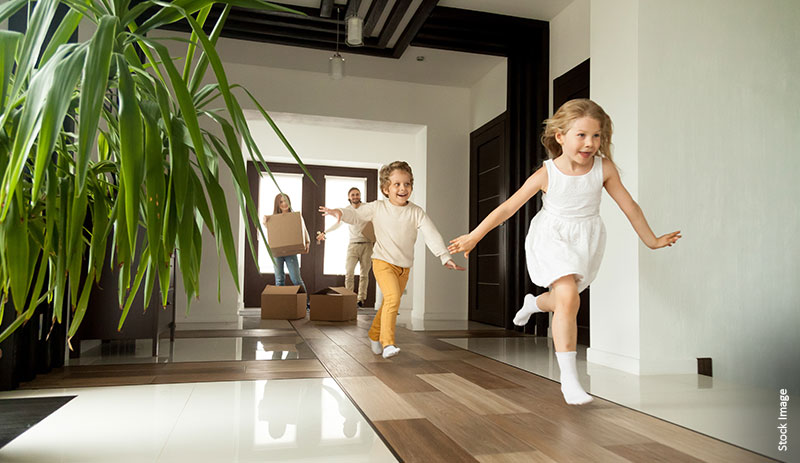 There are many factors that influence your decision to buy a home in Mumbai or anywhere else. When you look at potential apartments where you might one day live with your loved ones, it's not just your own point of view that shapes your opinion. Instead, you perceive the value of a house as your potential home through the eyes of the family and the memories they create there. Be it the children finding their favourite spot in a comfortable corner of the home or the grandparents enjoying their morning cup of tea on the verandah or the parents redecorating the home from time to time with priceless artworks, the home holds a lot of meaning for each member of the family!
The memories you create as a family, thus, become an important factor in the selection of a home as square footage, locality, convenience, budget, neighbourhood, and other parameters go into buying a property.
If you wish to offer your family a home filled with luxury and happiness, where they can create countless happy memories, you must buy a home in Mumbai that has the potential to be a comfortable family home. Enter Piramal Realty and witness their stunning luxurious apartments located in key areas around the city.
Whether you're in search of the perfect sea-facing house or dream of living in a skyscraper that overlooks lush greenery as far as the eyes can see, Piramal Realty has a home waiting for you. With developments in coveted locations like Mahalaxmi, Thane, Mulund, and Byculla, here's a glance at the beautiful memories you can create by reserving the apartment of your choice:
That unforgettable mini-picnic by the pool
Nothing blends luxury with leisure better than an infinity-edged swimming pool right outside your doorstep. With scorching summers and year-round humidity an inherent part of life in Mumbai, jumping in the pool promises relief and an amazing time!
You can teach your kids how to float in the deep end or kick back with a book while they make a splash with friends. The best part is you get to take a break from the everyday hustle without straying too far from home. Each Piramal Realty residential complex houses exquisite and pristine pools that let you stay active and relaxed every day.
Those weekend matches with the neighbours
Not all home memories are tied to the apartment. Most of them take place outside the confines of your home, amidst friends, family, and neighbours. Imagine a cricket pitch that becomes a battleground for you to team up with the neighbours and defeat the other team. These are the memories you will cherish for a lifetime because of the precious emotions associated to them. Further, you can turn it into a basketball challenge, squash or tennis tournament, or even a back-to-back carrom marathon sometimes! Whichever sport you choose, the outcome is going to be a quality day with budding friendships that last a lifetime.
The rejuvenating spa-cation with your spouse
When you crave complete relaxation, enter the meditation lawns or full-fledged spas in every Piramal Realty complex. Converse with nature, introspect on your life, calm your mind and body, and allow your beautiful surroundings to overpower the chaos of everyday living. This is an incredible way to spend quality time with your partner and take care of your health.
Conclusion
When you buy a home in Mumbai's most luxurious apartments, you fill your life with so many warm memories that become a part of your personality. That's not to mention all the comfort, convenience, and accessibility that you have worked your whole life to give your family as well as yourself.
So, reserve any of Piramal Realty's luxurious houses in the city and start a new book of memories that binds you and your loved ones together forever.

Disclaimer - This article is based on the information publicly available for general use. We do not claim any responsibility regarding the genuineness of the same. The information provided herein does not, and is not intended to, constitute legal advice; instead, it is for general informational purposes only. We expressly disclaim any liability, which may arise due to any decision taken by any person/s basis the article hereof. Readers should obtain separate advice with respect to any particular information provided herein.