Kolshet Road, Thane - Why Should You Invest in Kolshet Road?

21 June, 2023

4 mins read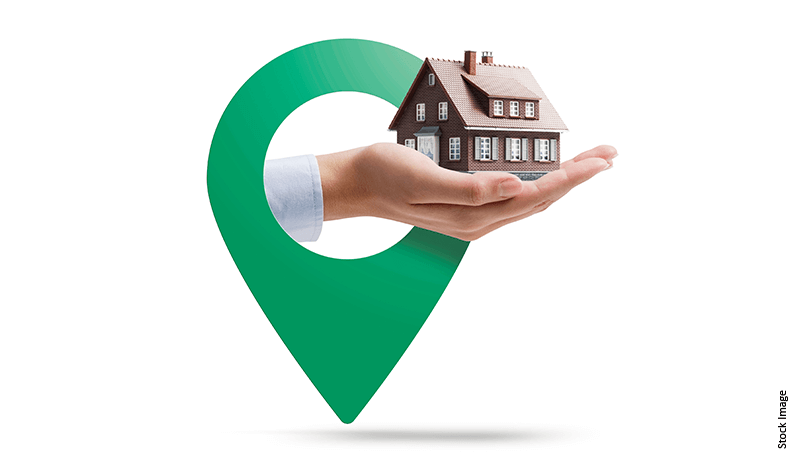 With urbanisation and ever-growing employment opportunities, the island city of Mumbai has consistently attracted individuals across the country. Mumbai and nearby regions attract numerous multinational employers and give opportunities for homegrown businesses to flourish. On the other hand, with a high-density population, many people are willing to move away from the core city in search of bigger homes and healthier lifestyles. This has led to the emergence of some locations in the MMR, like Kolshet Road. In the past few years, Kolshet Road has emerged as a prime residential hotspot for living and investment. The area has garnered much interest with excellent connectivity options, relatively affordable prices, reliable infrastructure, and proximity to commercial areas and job locations. As a result, Kolshet Road, Thane West, has seen an enormous increase in property values.
About Kolshet Road
Kolshet Road is a well-known and emerging location in Thane West. It is home to the Kolshet Industrial Area, and other renowned commercial areas like Ace Business Centre and Kuber Business Park. In addition, many famous housing developers offer a wide range of properties with wholesome living experiences to buyers and tenants. Apart from a good road network, excellent infrastructure, and ample facilities, the locality also boasts large open spaces and green expanses.
Reasons to Invest in Kolshet Road, Thane
Here are some of the reasons for the emergence of Kolshet Road, let us look in detail at the key factors enhancing real estate investment in Kolshet Road.
Excellent neighbourhood

What are the things that one looks for while buying a house? Social and physical infrastructure, modern comfort and amenities, and proximity to schools, hospitals, malls and other essential recreational centres are some of the vital aspects that one considers. Kolshet Road, Thane West, checks all these boxes to become one of the prime locations in Thane.

Tremendous connectivity

Kolshet Road provides excellent connectivity, making it one of the most sought-after localities. For individuals working in commercial and corporate complexes on Ghodbunder Road, the locality is a real-timesaver with just a five-minute drive. Similarly, the same time is needed to reach the Eastern Express Highway.

Upcoming infrastructural connectivity projects in Kolshet Thane are:

Metro Line 4 (Wadala- Kasarvadavali)
Metro Line 5 (Thane- Bhiwandi- Kalyan)
Thane- Borivali Tunnel road
Thane- Vasai and Thane- Mumbai Waterways
New Thane station

Social infrastructure

Kolshet Road is considered a prestigious residential area due to the level of social infrastructure it offers. It is close to some of the best schools, hospitals, retail establishments, corporate and entertainment hubs, green and natural spaces like Kolshet Creek and others. Some of the social amenities near Kolshet Road Thane West are: Schools:

CP Goenka International School
Sulochanadevi Singhania
Orchid High School

Hospitals:

Jupiter Hospital
Hiranandani Hospital
Bethany Hospital

Retail hubs:

R Mall
Cosmos Mall
KORUM Mall

Art and cultural institutions:

Kala Bhavan
Dr. Kashinath Ghanekar Auditorium
Gadkari Rangayatan

Open and green spaces:

Kolshet Creek
Brahmand Garden
Butterfly Garden

Affordability

One of the significant advantages this area possesses is its feasible affordability compared to its neighbours. On average, the per square foot rate in Kolshet Thane starts from ₹15,000. These rates are lower compared to the nearby areas of Majiwada and the Hiranandani Estate. The cost of residential rent in Kolshet is pretty decent, with a 1 BHK apartment typically offering between ₹14,500 and ₹16,500 per month. Similarly, rentals for 2 BHK and 3 BHK apartments may earn between ₹18,000 and 20,000 per month and ₹25,000 to ₹29,000 per month, respectively. However, note that these prices are only estimates and may be subject to other variables and factors.
Kolshet Road Thane - Projects
Kolshet Road has and is coming up with abundant residential and commercial spaces. In terms of residential projects, many new projects are being developed here.
Residential spaces of 1BHK, 2BHK and 3BHK apartments
are made available for tenants and homebuyers alike. In addition, numerous commercial properties such as bare shells and ready-to-move office spaces are also present.
Conclusion
Kolshet Road offers a complete ecosystem with modern amenities, excellent connectivity, available social infrastructure, lush green spaces etc., making it a promising choice for aspiring home buyers.
Piramal Vaikunth
located in Thane, offers all of the above amenities along with a contemporary lifestyle to provide maximum comfort to its residents.
Disclaimer- This article is based on the information publicly available for general use as well as reference links mentioned herein. We do not claim any responsibility regarding the genuineness of the same. The information provided herein does not, and is not intended to, constitute legal advice; instead, it is for general informational purposes only. We expressly disclaim /disown any liability, which may arise due to any decision taken by any person/s basis the article hereof. Readers should obtain separate advice with respect to any particular information provided herein.