Importance Of Amenities In Residential Development To Cater To Residents And Their Evolving Lifestyle

19 October, 2023

4 mins read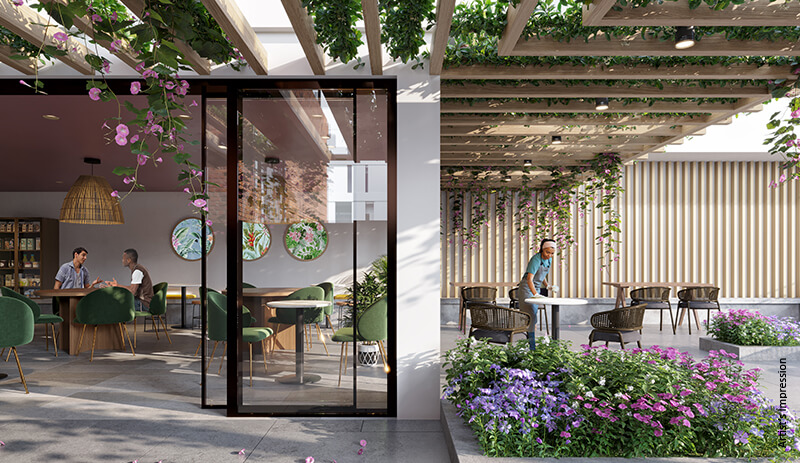 A homebuyer's journey to find the right abode goes through many phases. Since buying a home is a very important decision in one's life, people often make some careful considerations that are blends of emotion and practicality. One such concern is whether to live in a standalone building or get a home inside a gated township. To make the right decision, homebuyers should carefully evaluate the offerings of these home options.
In simple words, standalone buildings are simple structures without any amenities promised. Gated communities, on the other hand, provide well-organised amenities in a building. Gated communities are increasingly popular with home buyers as a sign of privilege and a preferred investment. There are many reasons why people prefer gated communities, and one of them is that gated communities do not just offer homes but also offer a lifestyle.
Discover how gated townships and standalone neighbourhoods differ in terms of amenities and lifestyles for residents.
What is a Standalone and Gated Community?
Standalone residential buildings are free-standing multi-storeyed buildings that have multiple apartments on each floor. These buildings generally have no amenities like a gymnasium, swimming pool, or security guards.
A gated community is a building or a cluster of buildings enclosed within a secured boundary, forming a society. Developer of a gated community provides amenities in society, upkeep, and maintenance.
Benefits of Living in Gated Communities: An Overview
Before we discuss the different aspects of living in a gated township, here is a quick glance at the top benefits of living in such an enclosure.
Guards and CCTV cameras make gated townships more secure for families.
Power backup and treated water facilities are readily available here.
Commercial complexes are usually found inside the township to meet the daily needs of residents.
A gated community provides residents with various amenities to complement their changing lifestyles. Also, they offer these luxury apartment amenities inside the safety of their walls.
Gated Townships Meet Residents' Needs
A gated community or township is indeed a type of living that has inspired modern-day real estate developers to create such housing for the elite class. Nowadays, gated communities can be found in almost every country, giving people the feeling of living in a prestigious area.
Here are some reasons why townships meet the resident's needs and their emerging lifestyle.
A Safe and Peaceful Environment
Nothing compares to the calmness at home after a stressful day at work, especially in a bustling urban environment. Most gated communities provide this benefit since most homes are in a peaceful, tranquil setting away from main roads or busy streets.
Luxury township like Piramal Vaikunth is surrounded by greenery and the tranquil view of Thane Creek and Yeoor hills. It is an upscale mixed-use development spread across 32 acres. Each majestic tower offers state-of-the-art amenities in a lush green environment.
A gated community typically offers a variety of amenities, including a gym, a park, a swimming pool, wellness centres, a supermarket, etc. Some communities even have golf carts for older people to use to move around the campus. Some have cafes and badminton courts as well. Due to the busy modern-day lifestyle, one can enjoy all these amenities within a gated community.
Secure living concerns many families, especially those with children or elderly members. As a result of the highly secured infrastructure, such as CCTV monitoring, IP-based entry & exit, and other amenities, there is a sense of security for the people living in gated communities.
No Maintenance Headaches and Better Utilities
As part of gated communities, one will have access to backup power, treated water, solar heating, and many other luxury amenities that will make life more comfortable. Additionally, concierge personnel are hired to maintain these facilities, which is an excellent relief for homebuyers.
Providing Opportunities for Social Interaction
It is common for gated communities to host social gatherings during festival seasons, children of different families playing together, and similar age groups attending yoga and gym. It instils a sense of togetherness and gives them happy memories to cherish.
Piramal Vaikunth — A Luxury Apartment with All Amenities
Residents in gated communities are self-sufficient and self-contained within a larger, more efficiently utilised land area. And if a township offers a stunning view of lush greenery and all the luxury amenities, it can be an absolutely worthwhile investment. Piramal Vaikunth by Piramal Realty is one such posh property that has an array of luxury amenities inside its safety bubble. ATMs, cafeterias, cycling tracks, creches, banquet halls, amphitheatre seating, convenience stores, etc. Piramal Vaikunth has everything — Piramal Vaikunth is indeed a home away from chaos.
Disclaimer- This article is based on the information publicly available for general use as well as reference links mentioned herein. We do not claim any responsibility regarding the genuineness of the same. The information provided herein does not, and is not intended to, constitute legal advice; instead, it is for general informational purposes only. We expressly disclaim /disown any liability, which may arise due to any decision taken by any person/s basis the article hereof. Readers should obtain separate advice with respect to any particular information provided herein.
Sources :